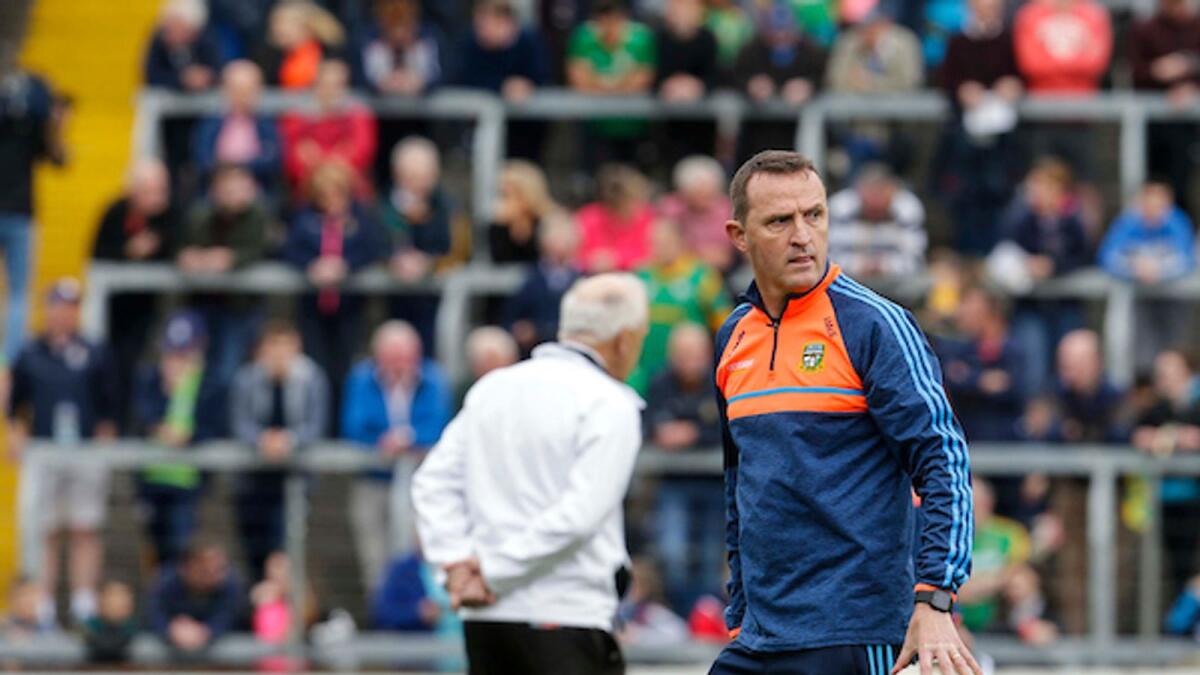 McEntee vows to continue with clubs' backing
Meath manager Andy McEntee has told the Meath Chronicle he will continue his work as senior football manager if he receives the backing of the clubs at Tuesday night's Co Board meeting in the Knightsbrook Hotel, Trim.
Meath GAA Co Board executive committee voted 8-7 not to recommend McEntee for ratification for a sixth year as senior football manager at a meeting on Wednesday night, but the manager has insisted that if the clubs want him to stay then he will continue his work.
"Myself and my management team will be back at work for the good of Meath GAA on Wednesday morning if the clubs give me the backing at Tuesday night's meeting," McEntee confirmed to the Meath Chronicle.
McEntee already has his backroom team in place with Mark Brennan joining Paul Nestor and Colm Nally as selectors. Former Armagh and Derry skills coach John McCloskey is also part of McEntee's management team if he receives the backing of the clubs to continue in 2022.
McCloskey was part of Joe Kernan's All-Ireland winning coaching set-up with Armagh and he was also involved with Derry when they won the league. McCloskey has been working with English Premiership rugby union side Wasps.
It is not unusual for club delegates to go against the Co Board executive committee.
In 2010 the club delegates refused to rubber stamp a proposal from the executive committee to retain Eamonn O'Brien, while in 2012 under Barney Allen's chairmanship the executive tried to remove Seamus McEnaney as manager, but the clubs voted in favour of retaining the Monaghan man as boss.
McEntee will be hoping that the club delegates once again show their defiance to the Co Board executive and retain him as manager for a sixth year.
McEntee needs the support of 30 of the 59 clubs to keep his job. Tuesday night's meeting will be held behind closed doors in the Trim hotel and in an unusual move for a Co Board meeting, the media will not be allowed to attend.