Porchfields Parkrun finally off to a flyer
With the sun beaming down from a bright blue September sky, the air was one of good cheer and optimism at the staging of Trim's first 5k Parkrun on Saturday morning.
Delayed for over a year due to Covid restrictions, the event signified a new dawn and inspired a hope that we are finally taking another step down the road to normality after 19 Covid disrupted months. The t-shirts among the 200 participants were an indicator of the quality of the athlete on show. Among the more casual fun runners and first-timers were a smattering of GAA jerseys, both club and county, tank tops and a wide variety of t-shirts from the usual big brands.
But the attire of the more serious athletes was a sign of their running pedigree. If you tried to keep pace with T-shirts saying 'London Marathon' or 'Parkrun 500' then you were in for an uncomfortable morning.
Among the participants was Michal from the Polish Runners Club, a group of Polish ex-pats scattered all over Ireland that regularly meets up to run. Although he runs races that are longer than a marathon Michal said it was great to meet up with friends to run.
"It's great to meet up with a few people and have a bit of craic going for a run. Nothing gives me the same feeling as going for a run, no matter how far I cycle or swim, even a 2km run is better. I just want to finish the run, the time isn't important."
Previous
Next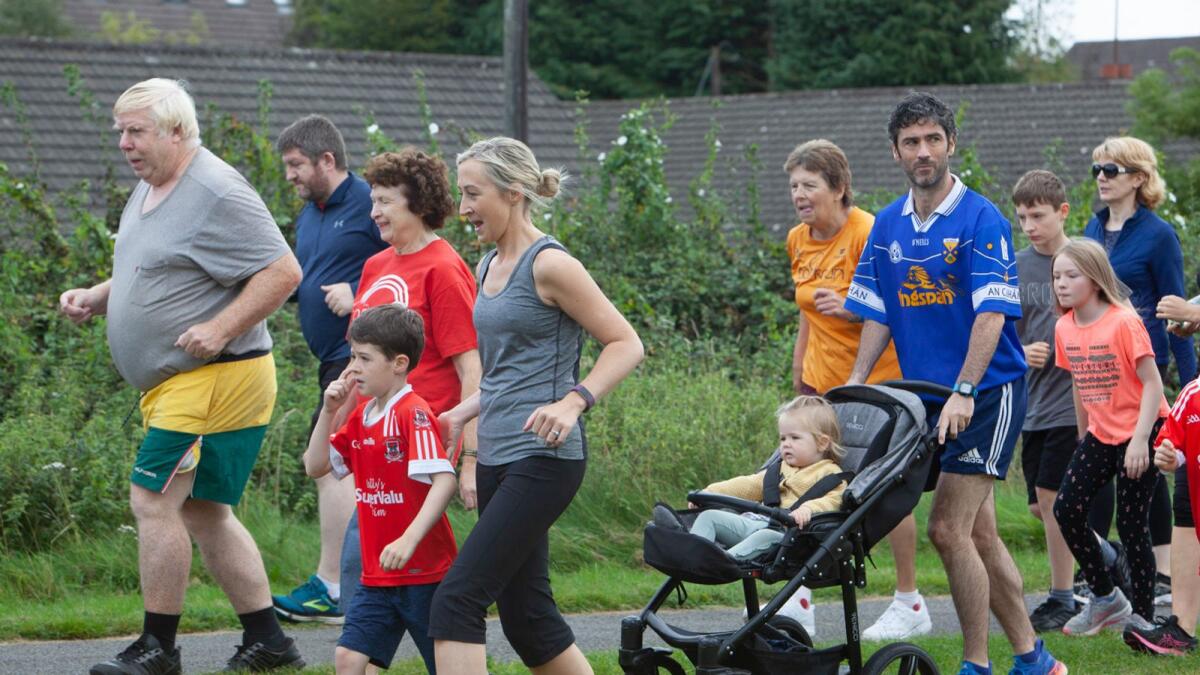 Among those stewarding at the event was Cllr Ronan Moore, who, as a keen runner was delighted that the run finally came to Trim.
"It's long overdue. It's the lungs of the town, so it's great to have it here. It's great for people in the town, especially new people who don't play a team sport to be able to come down to run and meet people. It's a great credit to Ronan Malone that it went ahead, he worked hard to make it happen. Parkrun is great for community spirit as people alternate between running then volunteer for stewarding every five or six weeks. I'd encourage people to volunteer if they can, they'll definitely be glad of it."
With a lot of sweating, swearing and squinting in the morning sun the runners made their way around the course and with times varying from as low as 17 minutes to over 45. With no world records or bones broken, everyone made their way home with a spring in their step, glad of their morning's work.