Trim Castle provides the wow factor at Fine Gael 'think-in'
Meath was at the cutting edge of innovation in Europe 5,000 years ago and will draw on the innovative approach of our ancestors to build a more balanced, jobs led economy, Minister Damien English said today as he welcomed Tánaiste Leo Varadkar and his parliamentary party colleagues to Trim for the party's 'Think In'.
The party are holed up in Trim Castle Hotel for 48 hours and the party get together saw both Tanaiste Leo Varadkar and Minister for Foreign Affairs Simon Coveney apologise to colleagues for the handling of the Katherine Zappone UN Special Envoy job controversy.
The occasion also saw an appearance by Minister Helen McEntee - she remains on maternity leave until November - following the birth of her baby boy (Michael Shane) last May.
Previous
Next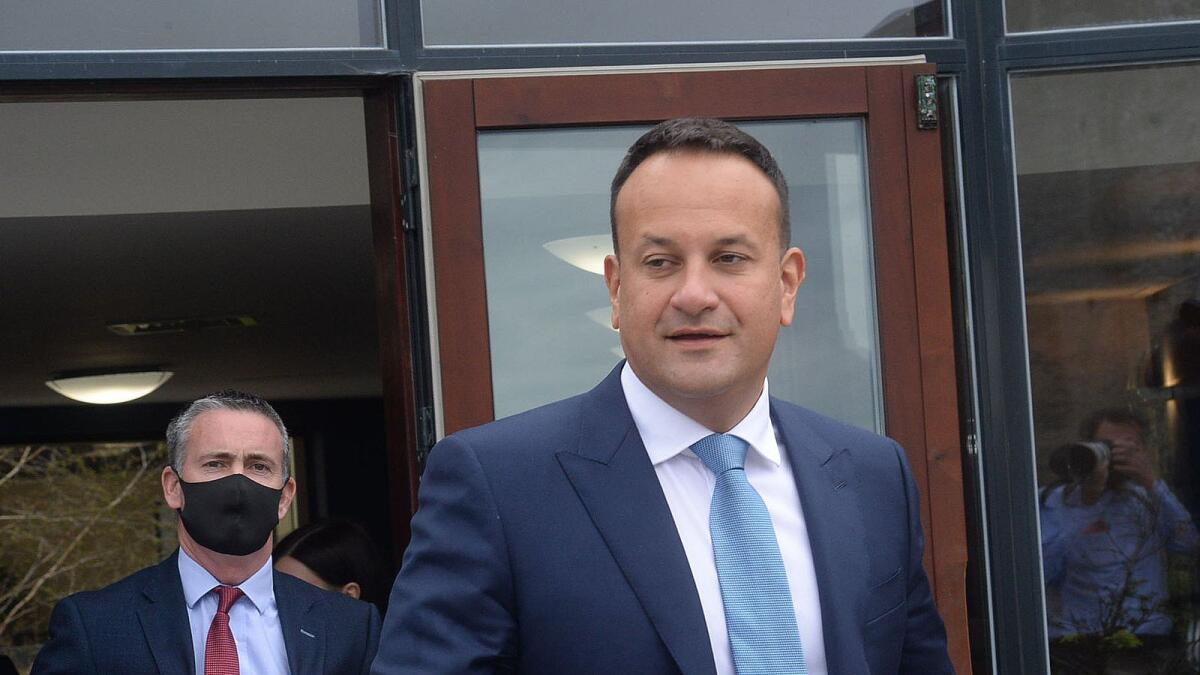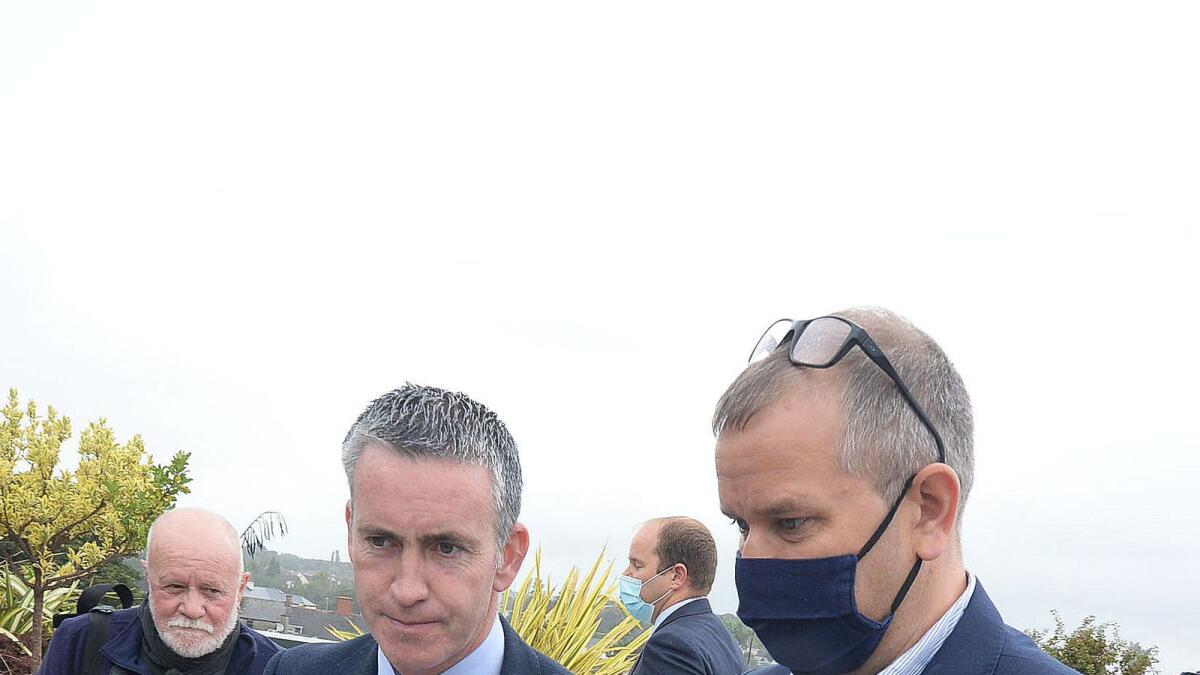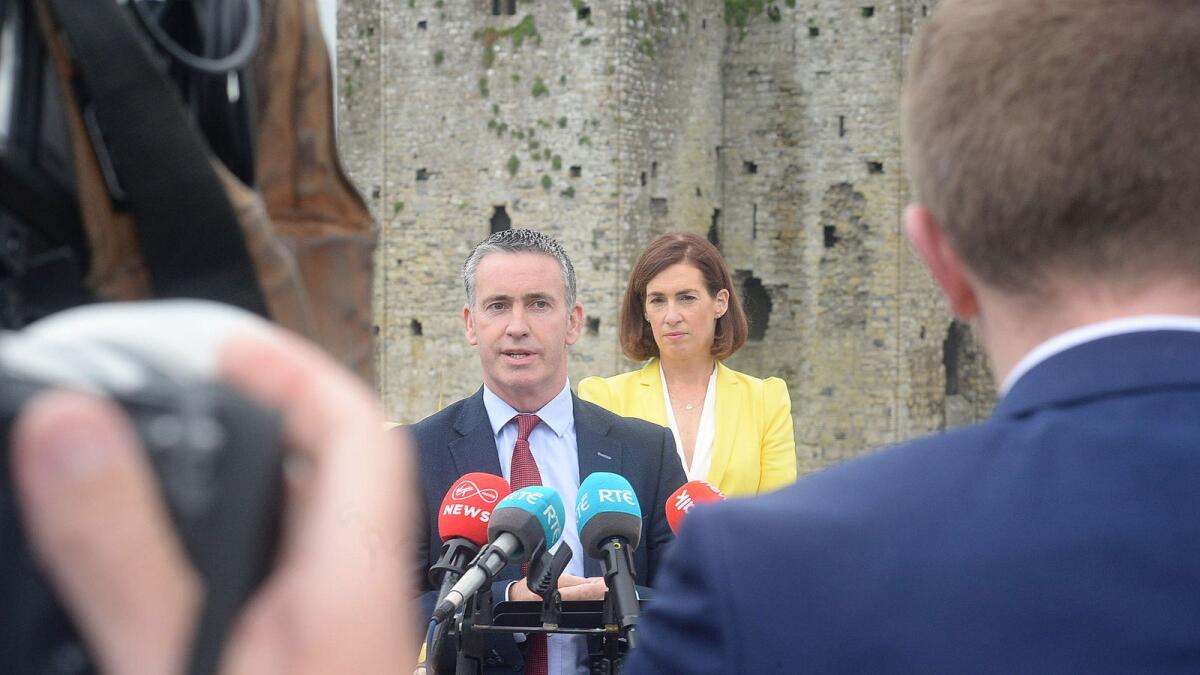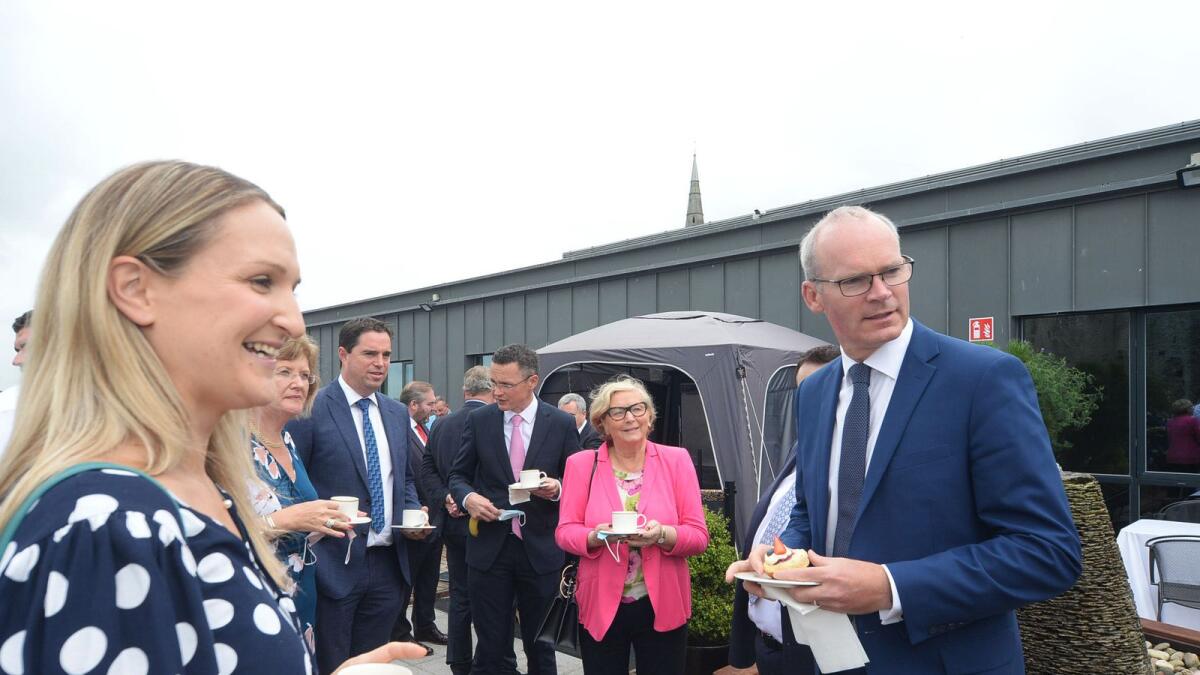 Speaking on home turf, Minister English promised Fine Gael in Government will work to continue building a more balanced and resilient enterprise, and jobs-led economy.
"This is central to the Programme for Government (PFG) and will include our talented workforce, businesses, entrepreneurs, our enterprise agencies; especially the local enterprise offices in each county, Enterprise Ireland, the IDA and our further and higher education centres."
"Brú na Boinne, which includes the passage tomb of Newgrange, is a most impressive structure. 5,000 years ago, Meath was at the cutting edge of innovation in Europe. The best skilled workers, engineers and entrepreneurs in Europe were working together to build these amazing megalithic structures at Newgrange.
"That building was precisely aligned to flood the inner burial chamber with light at dawn on the shortest day of the year. Their work demonstrates just how innovative and collaborative our remote ancestors were."
"As we head into this Dáil term, on the Enterprise and Employment front, we will draw on that collaborative and innovative approach by our ancestors to deliver balanced regional growth through the new and soon to be launched Regional Enterprise Plans.
"We will also pursue an ambitious autumn legislative programme between now and the Christmas recess to better support employees, employers and consumers in Ireland, including the Statutory Sick Pay Bill, Right to Request Remote Work Bill, Employment Permits Bill, Competition (Amendment) Bill and the Consumer Rights Bill."
Minister English, who was keen to highlight that Meath is home to both the current All-Ireland Ladies Senior Football and the All-Ireland Minor Football champions, and that plans are underway to use these successes to capture more titles in Croke Park in the years ahead.
Minister English also pointed out that Meath is home to the Boyne Valley and some prominent stops along 'Ireland's Ancient East', including Trim Castle, The Hill of Tara, Loughcrew Cairns, Kells High Crosses and Slane Castle.