Beyond the light at the end of the tunnel lies freedom...and pints!
Image 1 of 15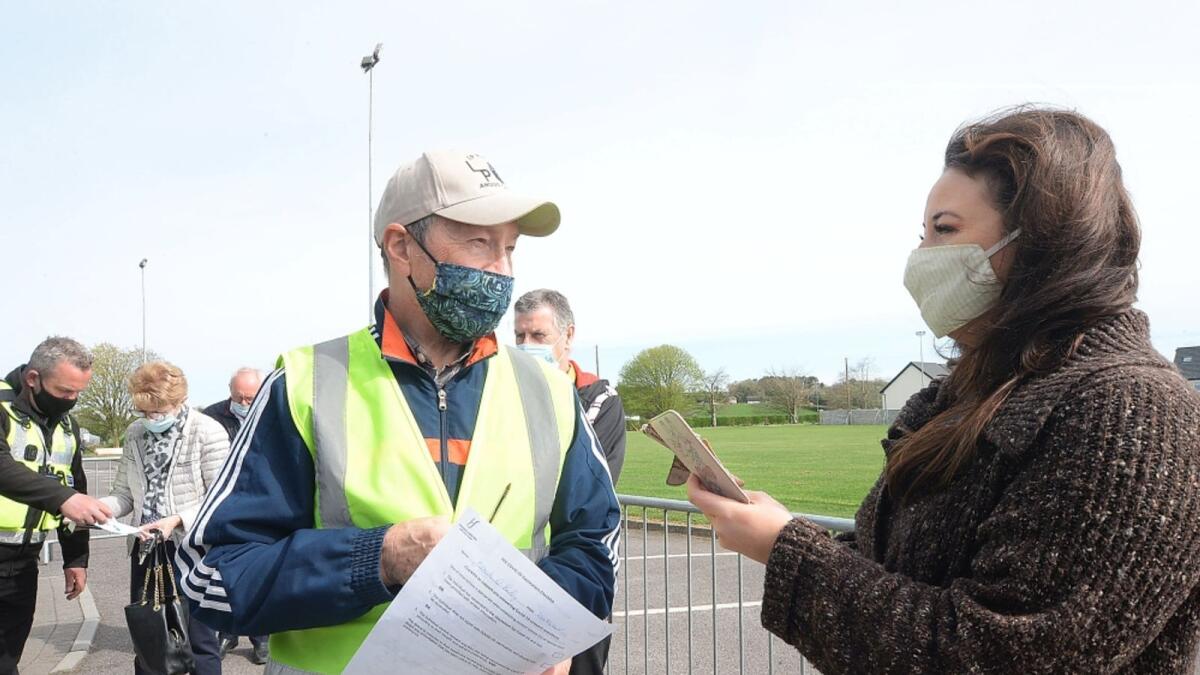 Image 2 of 15
Image 3 of 15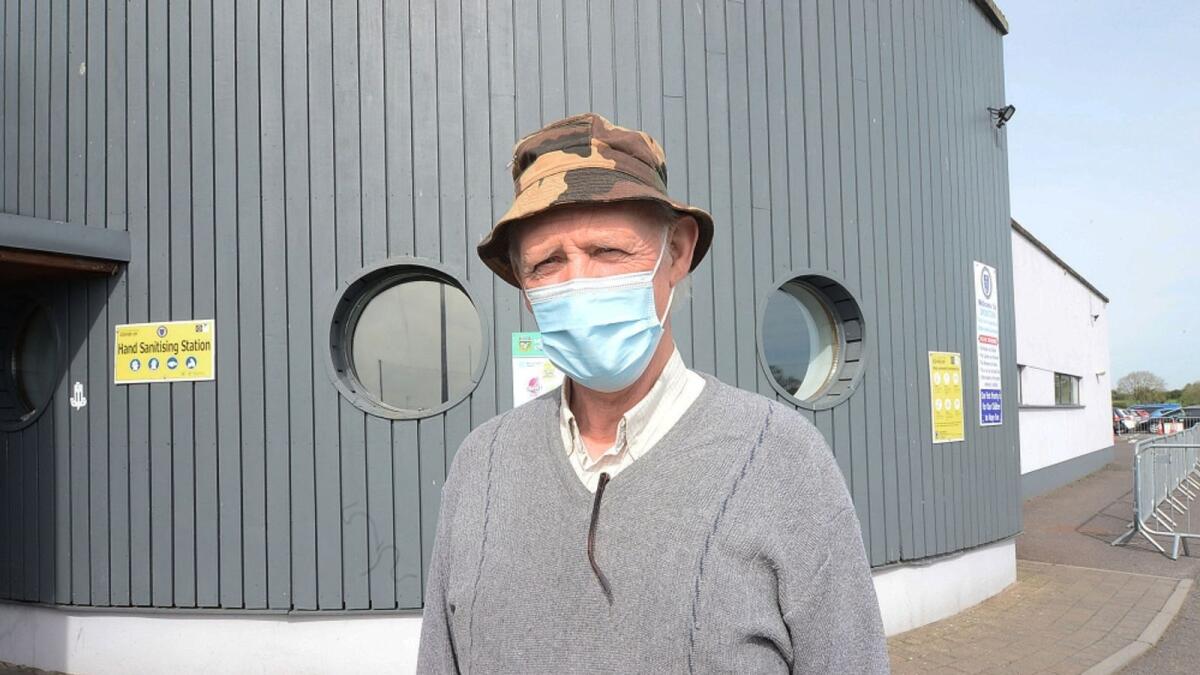 Image 4 of 15
Image 5 of 15
Image 6 of 15
Image 7 of 15
Image 8 of 15
Image 9 of 15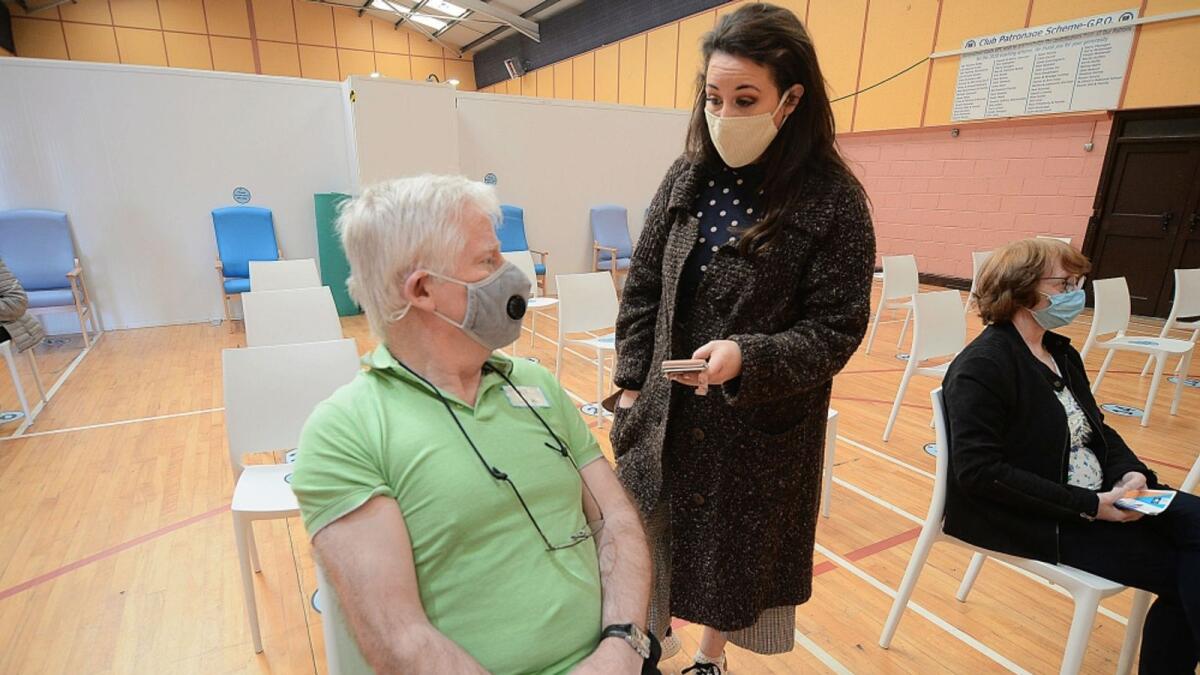 Image 10 of 15
Image 11 of 15
Image 12 of 15
Image 13 of 15
Image 14 of 15
Image 15 of 15
Previous
Next
As one by one a socially distanced flow of people lined up into the transformed Simonstown GAA Club in Navan to receive their vaccine it felt like a new day had dawned.
A time we have longed for for well over a year and one many of us thought we'd never see. As people happily waved off 2020 with don't-let-the-door-hit-you-on-the-way-out type of vibes, 2021 was heralded as a beacon of hope, a new start, a year that was going to save us, a hero in the form of one complete orbit around the sun, however it was our biggest challenge yet.
And in December as non-essential retail along with pubs and restaurants pulled their shutters down for a third time and families closed ranks once more, none of us could have envisioned that almost four months later they still would not be lifted.
Dark and frosty long winter nights have evolved into bright spring days while we have continued to collectively fight this killer virus but now the new found luminosity is not just down to a grand stretch in the evenings, it's light at the end of the tunnel that is finally burning brightly and was palpable as 65 to 69 year-olds lined up to get their jab last week.
From hopes of seeing family and getting out for a coffee with friends to simply feeling safer, local people spoke or relief, freedom and excitement and a little anxiety at receiving the vaccine.
"I'm anxious but I'm delighted because I haven't left the house in God knows how long and it's important to get back to what you are doing for your mental health", said Jim O'Shaughnessy from Canterbrook, a former bus driver in Dublin for over 40 years who was standing in line.
"I only got the phone call last night, it's a weight off your mind."
When asked if there is anything he is looking forward to doing post vaccine he said: "Waiting on the pub to open to get a pint!"
Patricia Gavin from Kells said she was looking forward to leaving lockdown behind. "I'm a little anxious, I'd prefer to be getting the Pfizer but I think we are lucky to be getting it. I'm looking forward to having a bit more freedom because it has been terrible for everybody. I found the second lockdown a lot harder. I will be relived to get it done."
"I'm delighted I have been looking forward to it for a year now," said Pat Stanley (69) from Dunderry.
"I will feel more confident when I'm out meeting people. Lockdown hasn't been too bad, I'm enjoying retirement. I haven't a moment to spare and I am as busy as ever with gardening and bee keeping. I'm teaching beginner beekeeping now passing on the skills I've learned over 40 years.
"I learned to play the concertina over lockdown and myself and a couple of other musicians play once a week for the residents of a local nursing home."
Philomena Kelly from Trim commented: "I am absolutely delighted to here today it has been a long time coming and after the next dose we will be able to go out again.
"I'm isolating over a year, and it's tough not seeing your family but hopefully this is the beginning of the end of it. I think the Government are doing their best, it's not their fault that the vaccines are not coming in on time, we can't blame them for that."
Despite keeping himself occupied over lockdown, Patrick O'Reilly from Johnstown Village is looking forward to seeing loved ones again.
"I'm glad to get in and get the vaccine. It has been dragging on and on. I do a lot of cycling and keep myself active so I kept myself busy over lockdown but I'm looking forward to seeing family and friends and doing things like having a coffee indoors."
Speaking after receiving the jab Michael D Mulvanney from Carnaross said: "It is very well organised in there, there was no problem at all, I was in and out. I'm looking forward to getting out for a pint now."
Also speaking post-vaccine, George O'Driscoll commented: "It was completely fine, there was no discomfort, it was perfect and the vaccinators were fantastic with information.
"The first one is the critical one and hopefully more and more people will get vaccinated and more and more people can be safe and able to do the things they want to do. It is a life saver."
Grainne Gaffney Director of Public Health Nursing in Meath credited the dedicated staff and compliant public for the success so far.
"We opened the doors on Thursday and it is going really well. I am really proud of all the staff and all of the members of the public are coming in on schedule, on time with their photo IDs. We are delighted. It is a great day for Co Meath."