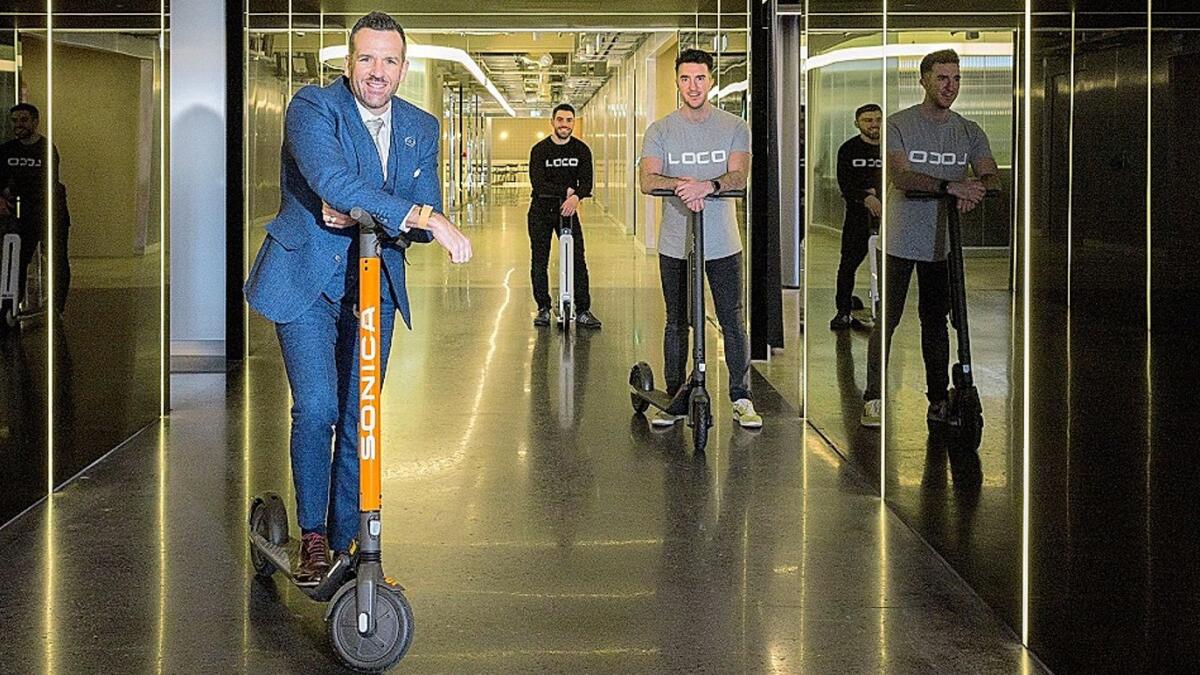 Meathman's success as scooter business takes off
A Meath man's electric scooter start-up business has been selected by construction company Sonica to be the first start-up participant at its business incubator, First Landings.
Loco Scooters was founded in June 2020 by friends Jason Gore from Rathkenny and Tipperary man Paddy O'Brien. It is an energetic young company in the micro-mobility sector providing a range of high-end e-scooters and accessories from Ireland's first and only specialist e-scooter repair centre at their Dublin retail outlet. Their business model is customer-centric, delivering exceptional customer service and advice to clients and the public. Aimed at further reducing congestion and carbon emissions in cities around the country, the company says its e-scooters will help to drive Ireland towards a greener future.
As a member of Sonica's First Landings, the construction company's HQ and business incubator, Loco Scooters will have the opportunity to 'Land and Expand' their business in a collaborative environment with the support to develop and access to the latest technology, and with Sonica's design and build and marketing teams at their disposal. First Landings will provide a supportive base as Loco Scooters grows, with Sonica sourcing, designing and fitting-out the e-mobility start-up's new Dublin store. Both Paddy and Jason will receive personal mentoring from Donnacha Neary, an entrepreneur from Skerries who established Sonica eight years ago.
Donnacha says: "I'm delighted to welcome Paddy and Jason to the First Landings family. At First Landings, our intention is for Sonica to become a true partner through every stage of a member's business development, and we are thrilled to be able to empower Loco Scooters' next phase of success. Ireland has in recent years become a hotbed for start-up innovation and Loco Scooters is another exciting example of that. Coming to First Landings as our first 'Lander' is an example of what's achievable for all the other exciting start-ups out there. I'm looking forward to working with Paddy and Jason during this exciting period of growth for them and helping them to scale their business and realise their future ambitions."
Jason Gore says: "We are hugely excited to be joining Sonica at their state-of-the-art new headquarters in Skerries. Partnering with Sonica gives us an excellent opportunity to collaborate with a talented and creative team. This partnership is a great fit as our values and Sonica's are aligned, especially in relation to the delivery of an exceptional standard of work. Our electric scooter repair centre and retail outlet, designed and fitted out by Sonica, will be an exciting experience for our customers in the very near future".
First Landings, based in Skerries, combines all the amenities that emerging businesses today demand to thrive, attract and retain talent, and is built to support technology and the new online environment – all in one location.