St Patrick's Day - Photos from the front step
Image 1 of 25
Image 2 of 25
Image 3 of 25
Image 4 of 25
Image 5 of 25
Image 6 of 25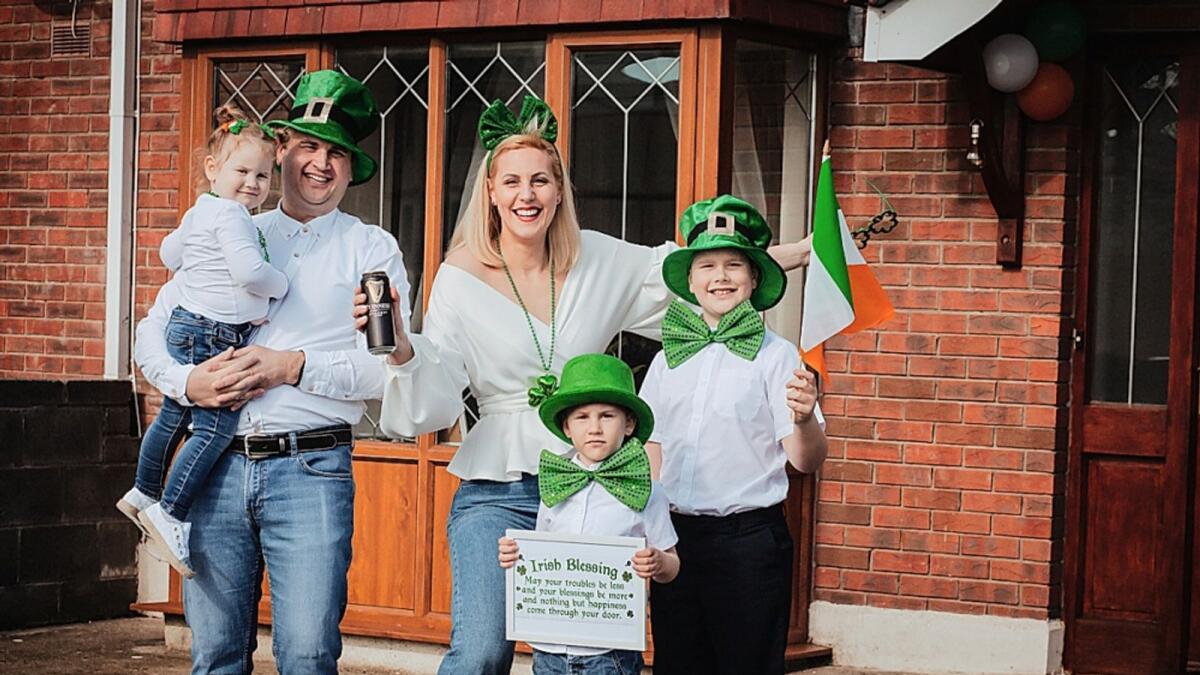 Image 7 of 25
Image 8 of 25
Image 9 of 25
Image 10 of 25
Image 11 of 25
Image 12 of 25
Image 13 of 25
Image 14 of 25
Image 15 of 25
Image 16 of 25
Image 17 of 25
Image 18 of 25
Image 19 of 25
Image 20 of 25
Image 21 of 25
Image 22 of 25
Image 23 of 25
Image 24 of 25
Image 25 of 25
Previous
Next
A Navan artist's project of photographing families during lockdown continued on St Patrick's Day. The Front Step Project focuses on capturing the spirit and joy through photographs on families' doorstep. This time Marta Nash collaborated with another local photographer, Paul Jones and raised money for Cultur, a community group that supports migrants in Ireland.
All the pictures feature in the print edition this week.
"The people of Navan showed their St Patrick's spirit and celebrated on their doorstep, even during our third lockdown," said Marta. "For a minute, we showed that we can indeed have a great time even given the circumstances. It looks like Easter is ahead of us and the lockdown will continue, limiting us once again, so there will be an opportunity to do project one more time. If anyone is interested in taking part in this FREE photo project, please get in touch.
"Although this project has been going on for the past year and I have grown to love photographing so many families and meeting them, I hope our next holiday we will celebrate it in a different way and with no limitations or lockdowns. Thumbs up to you ALL the wonderful people of Navan!"
Marta can be contacted at hello@martanashphotography.