Gaels storm to stunning final victory
Image 1 of 6
Image 2 of 6
Image 3 of 6
Image 4 of 6
Image 5 of 6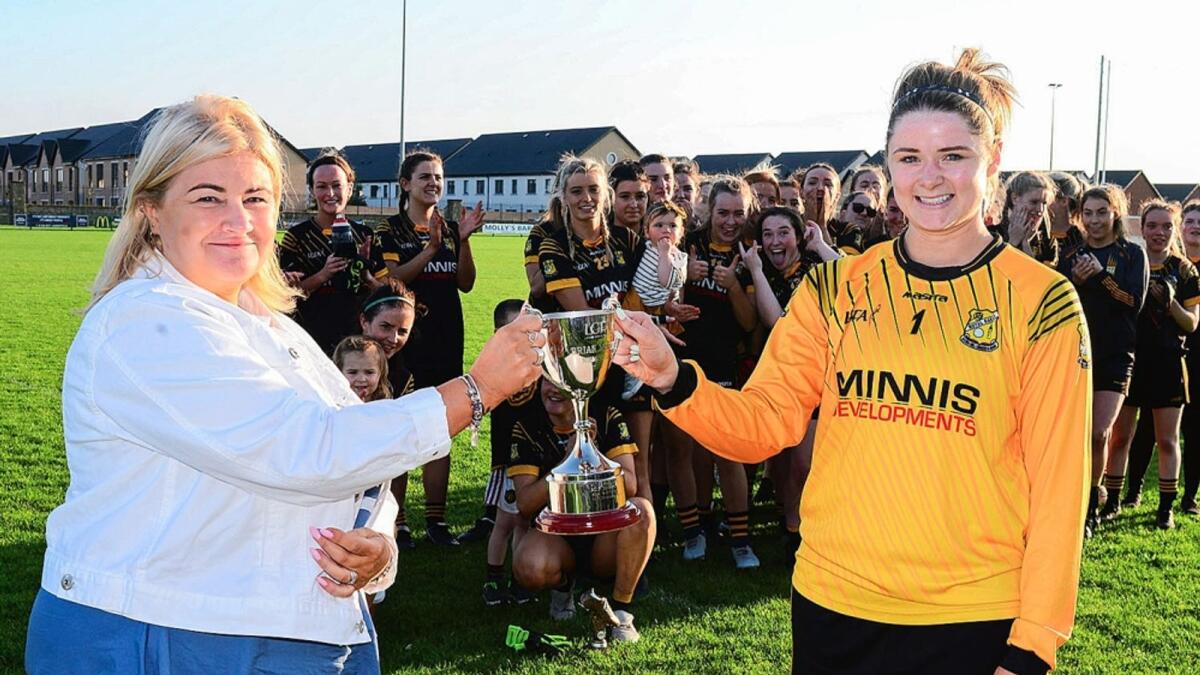 Image 6 of 6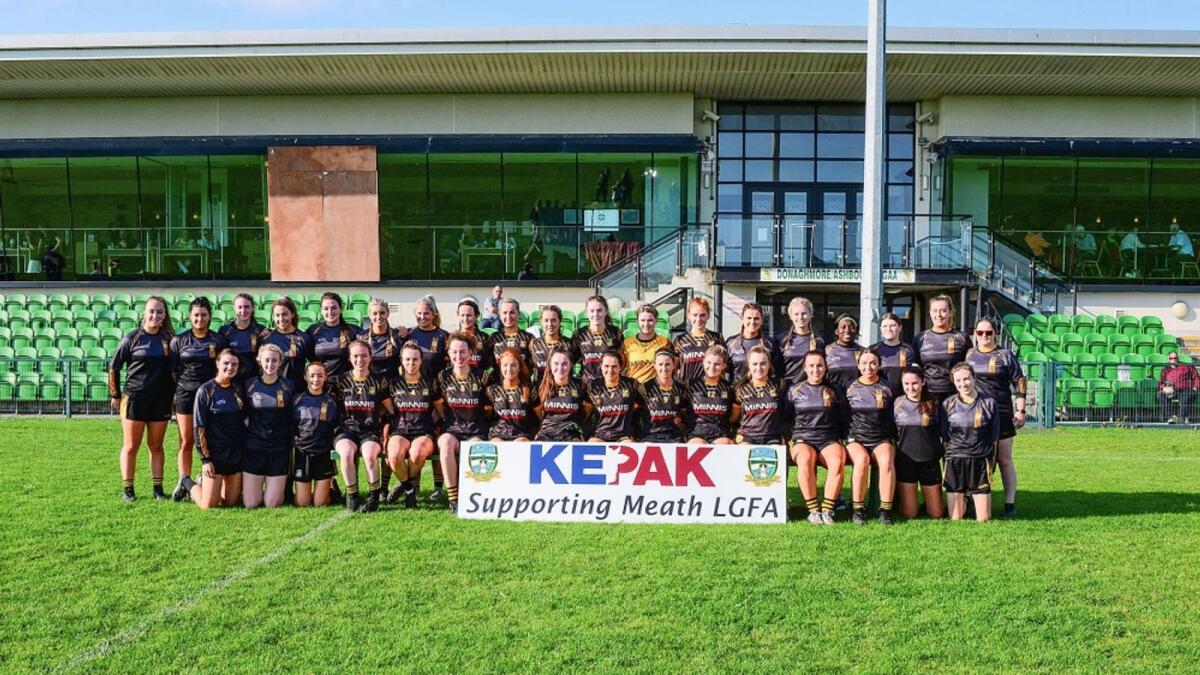 Previous
Next
If there is a time to produce a scintillating, fast-paced, majestic performance, then a final is probably the best time of all to come up with the goods.
Certainly Royals Gaels conjured up the kind of sublime performance to ensure they won this Ladies IFC encounter played at sunny Ashbourne early on Sunday evening with plenty to spare.
When the teams came out for the game the sun was beaming down and Gordon Weldon's side proceeded to produce a display of sunshine football that sparkled with conviction. It was a display full of attacking football matched with defensive solidity that ensured this game was all but over at the interval.
By that stage Royal Gaels - who lost the intermediate final last year - led 2-12 to 0-0 having played with the help of a formidable breeze.
The fact that Dee Rangers recovered in the second-half to rack up a very respectable score against a well-organised Royal Gaels defence says something for the kind of spirit and determination in their ranks but in truth there was never any real threat to the Gaels' supremacy.
There was a personal triumph of sorts for the Rangers' Emma Halpenny who displayed keen goal-poaching skills to find the net not once or twice but three times - no mean feat against a team who certainly don't give up scores easily.
Niamh Gallogly won the 'Player of the Match' award but there were at least four candidates for the accolade with highly impressive Niamh O'Sullivan and Meadbh Byrne also right up there when it came to picking out players who made immense contributions.
Royal Gaels had heroes all over the pitch as this was a classic team display with players working for each other using their skills and determination to get the scores they needed to ensure victory. At the back too they were strong with Caitlin O'Neill, Mary McDonagh and Sadhbh O Muiri forming a strong full-back line.
The quality of the play produced by both sides was indeed impressive - and at the end you were left to wonder how a team of Royal Gaels quality was exiled from the senior grade in the first place. It was a triumph for the players and the management team led by Gordon Weldon who (along with Sean Carolan) led Nobber to a men's IFC last year.
Gallogly capped her performance with five points from play but she did much more beside time and again embarking on those surging runs of hers that have a very unsettling effect on opposition defences. Unsettling because there is very little defence against them. Invariably teams are compelled to commit a foul and pay the price.
In Irish basketball international Rachel Huijsdens and O'Sullivan the Gaels had a powerful midfield combination. Between them they secured plenty of ball and one of the team's chief weapons was O'Sullivan's surging runs from midfield which invariably created space and opportunities for her colleagues.
Byrne was another who was excellent for the winners. She ended up with 1-4, her goal arriving early in the game when she took a pass from Petra Reilly and steered the ball home.
The second goal was bagged just before the interval and this time it was Byrne who supplied Reilly and she also showed sharp goal-poaching instincts to steer the ball home and help her team to that massive interval advantage.
That advantage could have been a lot more but for some trojan work by Dee Rangers defenders most notably Anna Myles, Grace Malone, Aoife Conlon and Orlaith Sheehy.
Dee Rangers could have collapsed. They could have thrown in the towel at the interval knowing the game was up. They didn't. They battled on and in so doing did themselves and their club proud.
Halpenny showed an admirable propensity for turning chances into scores with her hat-trick while the hard-grafting Lisa Young, Kelly Farrelly and Lara O'Neill kept the flag flying with a series of points. There was no question of catching the Rangers but pride in the jersey can be a powerful force.
Dee Rangers found Royal Gaels in irrepressible form. They winners were truly majestic at times, fully deserving of victory on an warm evening when sun shone down especially on those wearing the black and amber.
Royal Gaels - Meadbh Byrne 1-4; Niamh O'Sullivan 0-6 three frees; Niamh Gallogly 0-5; Clara Gorman 0-3 one free; Lisa Mooney 0-1.
Dee Rangers - Emma Halpenny 3-0; Lisa Young 0-3 one free; Lara O'Neill 0-2; Kelly Farrelly 0-1 free.
Royal Gaels - Laura Bourke; Caitlin O'Neill, Mary McDonagh, Sadhbh O Muiri; Karla Kealy, Laura Quinn, Niamh Gallogly; Rachel Huijsdens, Niamh O'Sullivan; Petra Reilly, Clara Gorman, Kelly O'Dwyer; Meadbh Byrne, Carla Creegan, Lisa Mooney. Subs - Ava O'Brien for O'Dwyer 42 mins, Ciara Galvin for Gorman 47m, Laura Ryan for McDonagh 54m, Megan McCarthy for Reilly 59m.
Dee Rangers - Emma Rafferty; Orlaith Sheehy, Aoife Conlon, Anna Myles; Ellen Cassidy, Grace Malone, Alannah Reilly; Briona Rowe, Sarah Halpenny; Emma Halpenny, Lisa Young, Lara O'Neill; Eva McConnell, Kelly Farrelly, Alannah McNulty. Subs - Emma Carry for Cassidy 45 mins, Tess Meade for McConnell 46m.
Referee - Joseph Curran (St Michael's).