Letting off some steam! Moynalty marks lost Steam Threshing Festival weekend and looks forward to 2021 return
The Moynalty community marked the 45th anniversary of the Steam Threshing Festival on Sunday with a small gathering in the festival field, where some impressive machinery was at work.
While the pandemic put paid to this year's Moynalty Steam Threshing Festival, the community gathered to see two historic machines and set out plans for the rest of the year and into 2021.
"We have not missed a year since our inception and have faced many difficulties along the way, however in a Covid-19 era it was beyond our control and in everyone's interest to cancel our show at an early stage," says Cormac Donegan.
Sunday saw long serving committee member, Tommy Farrell using his vintage Nuffield tractor parade the Ransomes threshing mill through the village.
This mill was used from the very first festival and was originally owned by the Sheridan Family of Newtown and was donated to the MST committee.
Image 1 of 21
Image 2 of 21
Image 3 of 21
Image 4 of 21
Image 5 of 21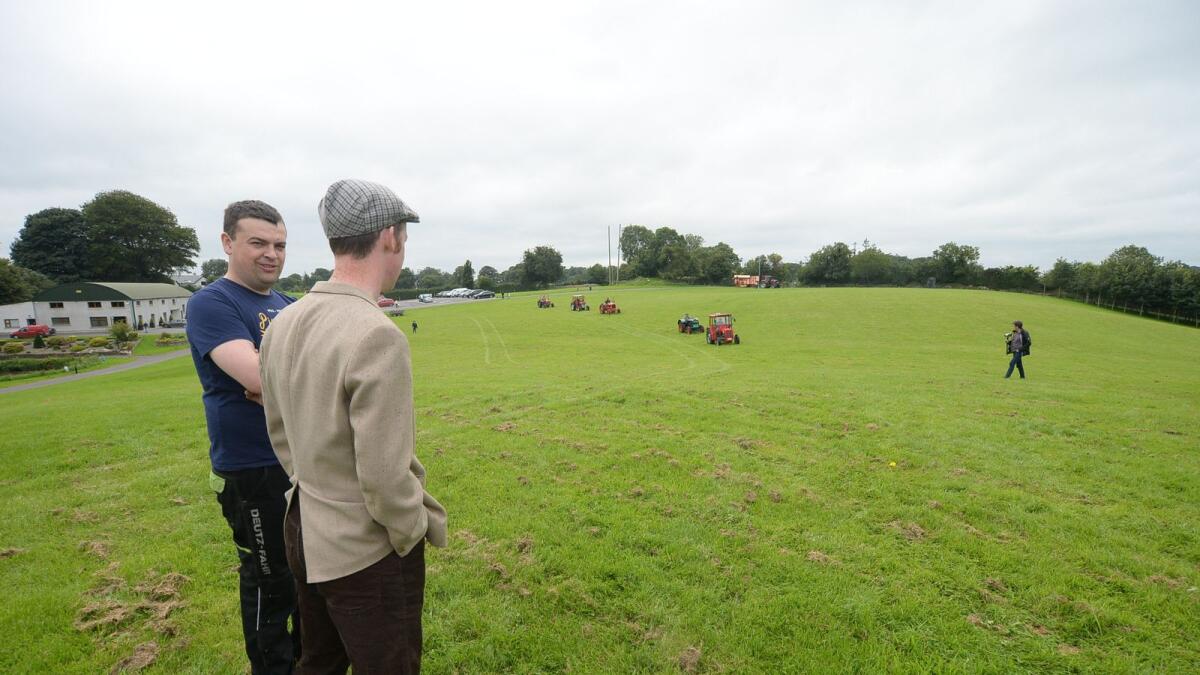 Image 6 of 21
Image 7 of 21
Image 8 of 21
Image 9 of 21
Image 10 of 21
Image 11 of 21
Image 12 of 21
Image 13 of 21
Image 14 of 21
Image 15 of 21
Image 16 of 21
Image 17 of 21
Image 18 of 21
Image 19 of 21
Image 20 of 21
Image 21 of 21
Previous
Next
Another piece of machinery operating on Sunday was the recently acquired Ransomes Sims & Jefferies Portable Steam Engine which was to debut at this year's rally.
It was powering the Ransomes Threshing Mill and threshed a few sheaves of corn to keep the tradition of threshing on the second Sunday of August alive in Moynalty.
Work has already started on next year's show securing Nathan Carter along with all the vintage and historical displays as well as a country artisan craft fair in the festival grounds in the near future as well as Drive in Bingo in the coming weeks.