Sprint rather than a marathon could suit Gaeil Colmcille
Where in the past the Meath SFC has been a marathon the onset of the Covid-19 pandemic has reduced this years race to a sprint and that will ensure a rip-roaring championship with every side capable of producing something stunning.
The room to recover from a slip up is minimalised by the fact that only one team from each of the four groups will advance to the semi-finals and by that very fact every game should be cutthroat with any off-day likely to prove decisive.
In the very recent past teams have won the Keegan Cup despite suffering two losses, or in Simonstown's case in 2016 they failed to win any of their first three games and still went on to raise the coveted trophy. A repeat of that scenario could very well leave a side in relegation trouble.
Image 1 of 3
Image 2 of 3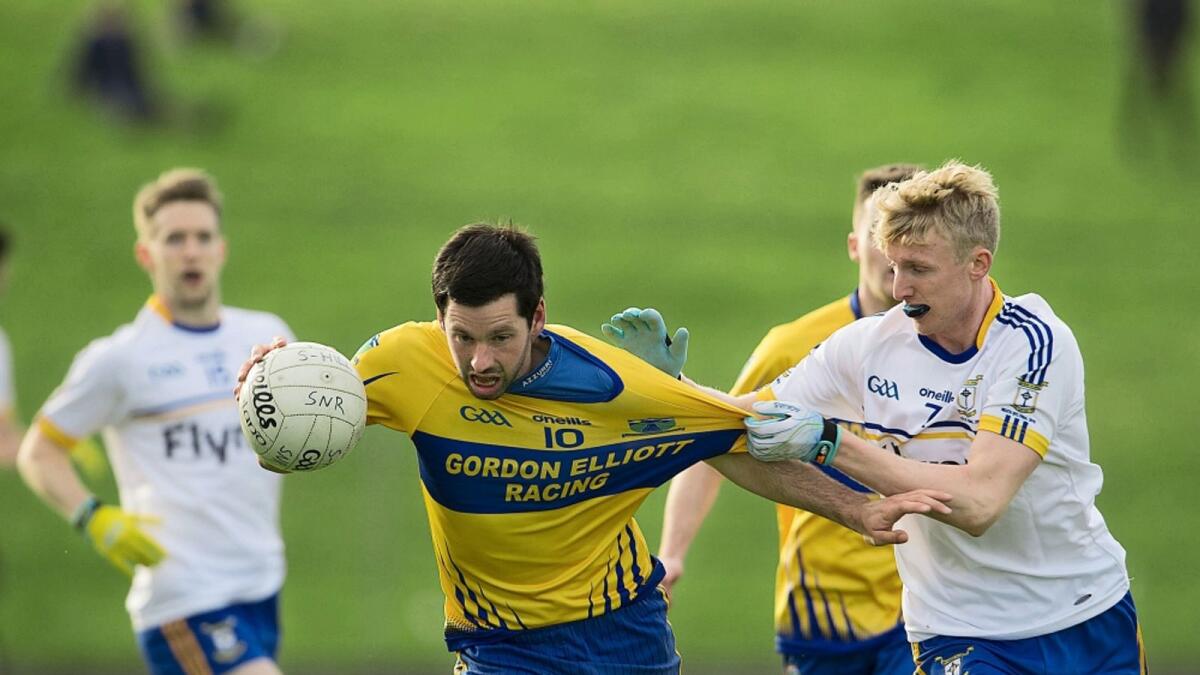 Image 3 of 3
Previous
Next
There will be no resting on laurels for any side in this years campaign. Games will come thick and fast, every two weeks, so any side with aspirations of glory will have to hit the ground running.
It is hard to know which side this new, rapid championship will suit better? Will the endeavors of three tough games in a few short weeks prove too much for some sides who like to take longer to settle, or will the relentless battles provide the spur for others to excel?
One thing is for sure is that the strength-in-depth of the senior sides will be severely tested and the club with the strongest 24 or 26 are most likely to prevail. So who are the most likely contenders?
The championship draws threw up many interesting pairings and off the back of those draws many sides were forced to reappraise their aspirations.
Nobber, who won the IFC in 2019, would have hoped for a more gentle reintroduction to senior football, but they immediately find themselves in a group that includes defending champions Ratoath, two-in-a-row winners from 2016 and '17 Simonstown and the county's second most successful club Skryne.
Realistically Nobber are likely to find themselves in the battle to avoid the drop. They will target their game against Skryne on Sunday 30th August as a must win if they are to avoid being dragged into the play-offs, but it looks tough on them.
Skryne will also look to that game to secure their status as the only side in the county to contest every Keegan Cup as they are likely to find the going too tough against both Simonstown and Ratoath.
That leaves the possibility of a crunch game between Simonstown and Ratoath on 30th August to determine who will advance to the last four.
By that stage of the season Ratoath exertions in both the SFC and SHC might have taken a major toll. They have a lot of dual players and the quickfire championships are unlikely to suit them. However Simonstown have failed to impress since play resumed last week, so Ratoath look like having the edge.
Summerhill have lost each of the last three SFC finals, but their hunger and determination to get over that winning line appears to be as strong as ever.
They face a tough opener against neighbours Moynalvey, but if they are on their game it is hard to see anyone stopping Declan McCabe's side advancing to the semi-finals.
Curraha enjoyed a superb campaign last year before falling to Donaghmore/Ashbourne in the preliminary quarter-final, they are capable of picking up a couple of wins that should see them away from danger.
Wolfe Tones are the side that could be plunged into trouble in Group A. Traditionally a force in senior football those powers waned considerably last year as they suffered a 12-point loss to Curraha. However they also proved that on their day they are capable of beating anyone when they saw off Dunboyne in round two.
You never know what you're going to get with Wolfe Tones in terms of a result and that uncertainty and lack of consistency could land them in trouble.
The other two groups look to be wide open. Navan O'Mahonys are still a side in transition and they have gone back to proven winner Davy Nelson as their manager in a bid to restore former glories.
However, they continue to struggle to replace the big name players they have lost steadily over the last few years and while Stephen Bray continues to excel he cannot be expected to carry the team and others have to step up to the plate.
The same can be said for Donaghmore/Ashbourne. They are a strong side, inspired by Bryan Menton, but they lack the consistency and enough quality to push through in a sprint. They are more than capable of emerging from the group, but they need to up their game significantly.
Seneschalstown produced patches of exciting enterprising football in last year's championship. They had one of the youngest attacking units in the competition, but that lack of experience can count against them.
There is still a huge reliance on Joe and Brian Sheridan to come up with the goods, but if others like Dylan Keating and Cathal Finnegan can continue to improve Seneschalstown might be capable of causing a shock or two.
And that leaves Na Fianna. Despite suffering two losses in their group campaign last year and enduring a hammering by Summerhill in the quarter-finals they are a relatively young side with plenty of hope for the future.
Former player Michael Foley has taken charge for this year and he will certainly get the best out of his players, will it be enough? Only time will tell, but if they get off to a good start against Seneschalstown they will be in pole position.
Group D looks to be a two-horse race at either end of the table. The relegation issue looks to be between Dunshaughlin and St Colmcille's, while Gaeil Colmcille and Dunboyne will slog it out for a place in the last four.
That said, both St Colmcille's and especially Dunshaughlin are capable of big performances and if they can catch either of the other two on an off-day then they will be in with a big shout.
However Dunboyne and Gaeil Colmcille don't often have off days, but when they do they tend to be on the biggest stage.
Dunboyne have one of the most talented panel of individuals and their victory in 2018 was as impressive as any in recent years.
Gaeil Colmcille have a settled, strong and impressive side, but when it comes to the big games they have been found wanting.
Maybe it is because they have too much time to think about things, and it is for that reason that this year's championship might suit Gaeil Colmcille more than any of the others.
They love playing games, the more the merrier and the quicker the better. If Gaeil Colmcille get on a run they are very hard to stop. If they can get up a head of steam and get off to a winning start against St Colmcille's then they will take all the stopping as they bid for their first Keegan Cup since 1991.