Circus future hangs in the balance as Covid-19 wipes out tour plans
Image 1 of 5
Image 2 of 5
Image 3 of 5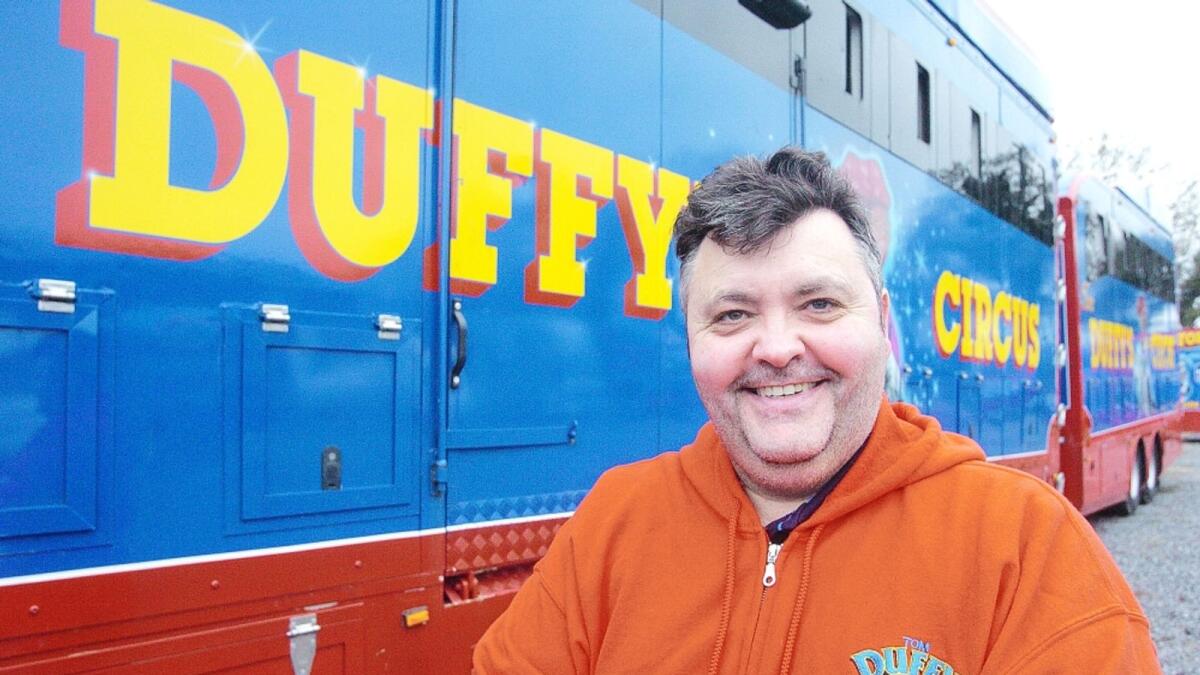 Image 4 of 5
Image 5 of 5
Previous
Next
The future of the historic Duffy's circus is under threat as all plans for touring this year have been shelved.
"The future of the circus is extremely uncertain," said David Duffy.
"We certainly won't be touring this year and it will be February at the earliest before we will be putting on shows."
Duffy's Circus dates back to the 1850s and David is the fifth generation involved, while his sons, Tom and James, named after their grandfather and great grandfather are the sixth generation.
"Just to get through the next seven or eight months and have the investment to start the show up again – it is unlikely we will be able to do it without assistance from the Arts Council."
"The Arts Council will be announcing some kind of stimulus package shortly to help the arts industry through this, but we don't now if we will be included in it."
The circus is currently at its base in Bohermeen and 20 of their artistes are there. "Over the next couple of weeks as the borders re-open, we hope to be able to get them home," he said.
"We are still rehearsing though and we hope to be back touring next year.
"There is still no sign of restrictions being lifted to make the circus viable.
"There is still a limit of 50 people and we have a staff of 50. After 20th July, it goes up to 100 so we could only perform to 50 people.
"We are only a couple of weeks away from August and the season finishes in October. To start up again will take a lot of money, pay insurance and get a crew.
"If we tried to get out there and it didn't work out, it would be gone forever, so we won't be touring this year.
"It is not just us that is in this situation, it is everyone in the arts sector and the event sector. All the festivals and events have been cancelled. There are musicians, riggers, back stage crews whose futures are under pressure.
"With social distancing and numbers allowed at events it is just not viable. I'm not complaining, there are thousands in the same situation.
"Our medical officers are telling us what precautions to take and health is the most important thing.
"If we thought for one minute we woud be bringing people into an event where even one person would get ill, it's not something we would do."
David said they considered an online performance but said the money wouldn't cover the production costs.
Meanwhile the head of the Duffy's Circus dynasty, David's father Tom Duffy has recovered from Covid-19 at the age of 92.
The former ringmaster who has beaten cancer twice was delighted to have once again overcome serious illness although he had a number of setbacks in recent weeks.
"He is a very strong man and he is fine," said his son, David.
Tom currently lives in a residential care home in Dublin.
"He is well aware of the situation we are in and us very concerned. This is the most serious situation we as a family and as an industry has ever had to face."