OPEN FOR BUSINESS: Restaurants - 'Seeing the activity around the town is a sight for sore eyes'
The StockHouse restaurant in Trim had a real party atmosphere on Monday to mark the end of lockdown.
Popular violinist, Vladimir, entertained the diners and the restaurant opened out into the car park, with thatched cottages and artefacts provided by the Salmon of Knowledge Festival, Scurlogstown Olympiad and Dunderry Fair setting the atmosphere.
Cathaoirleach of Meath Co Council, David Gilroy officially cut the ribbon to the new look Stockhouse which has been refurbished to allow for social distancing.
"We decided to make a splash for the opening. We started as we mean to go on," says owner Mick Hughes.
Image 1 of 5
Image 2 of 5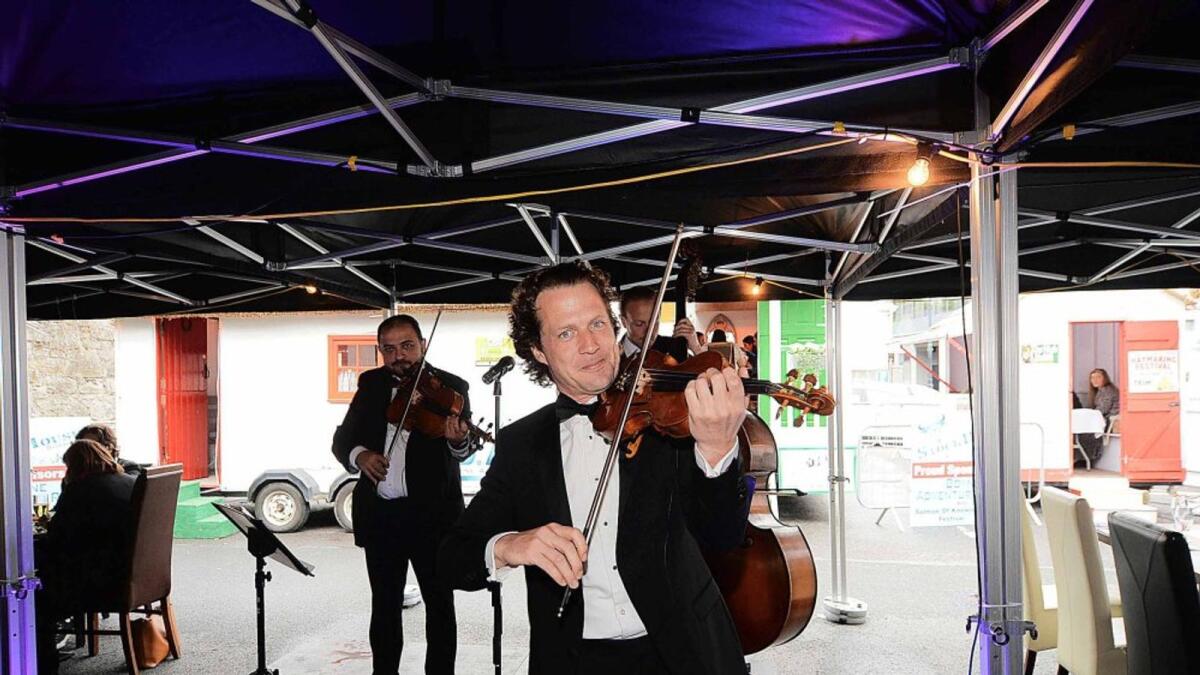 Image 3 of 5
Image 4 of 5
Image 5 of 5
Previous
Next
He was delighted to be re-opening. "We had the staff back in on Thursday night and their arrival was like shining a light into a dark place. They brought such energy back into the place."
"Seeing the activity around the town and even the hotel getting ready for opening is a sight for sore eyes," he says.
The Stockhouse has a whole new look with booths to separate the diners and the staff have a new uniform. A lot of work has gone into making the adjustments to make the restaurant safe.
"We got a lot of support for our takeaway and delivery service during the lockdown for which we are very grateful."
Mr Hughes said they were more concerned about opening up than they had been during the closure.
"The government supports helped us survive. They need to continue until the industry is back on its feet"
However, he said the restart grant "was an absolute godsend."
"Every penny makes a difference."
As he looks forward to the weeks ahead he has just one issue with the regulations. "The one thing we have a major problem with is the 105 minute rule. It isn't viable. A couple won't pay for a baby sitter and a taxi into town, to spend just 105 minutes in the restaurant," he pointed out.